If your Audi Airbag Light stays on, it indicates that there is a problem with the Supplemental Restraint System (SRS) and the airbags may not deploy if you get into an accident. Audi airbag light can turn on for various reasons including low battery voltage, passenger seat mat problem, driver airbag or loose wire connection under the seat. The only way to know why the airbag light is ON is to scan the codes. In this guide, you will find instructions on how to read and clear Audi airbag light yourself on various models including A1 A3 A4 A5 A6 A7 Q3 Q5 Q7 TT. For this procedure, you can't use a generic OBD2 scanner. You will need at least a Level 2 OBD2 scanner or even better an Audi VW Airbag Scanner. Continue to read to learn how to read and reset codes from Audi airbag module.
Audi Airbag Problem Symptoms
Audi Airbag light stays ON
Audi Airbag Error Message
Airbag Deactivated
Before you continue any further we suggest that you check if there is an open recall on your Audi. If there is an open airbag recall for your car and the problem is part of the recall, your dealer will fix the problem free of charge. Sometimes it can be tricky to figure out if your Audi problem is part of the recall or not. The Audi dealer may ask you to bring the car in for diagnostics to determine if your car is eligible to be fixed under the recall. If you don't want to pay for a diagnostic fee, read the airbag codes yourself (see instructions below). The codes may help you determine if your Audi is part of the recall.
Audi Airbag Reset Tool
To read and reset Audi airbag light and codes from the Airbag module, you will need a scanner that is capable of accessing Audi airbag module. Here are a few of the most popular Audi airbag light reset tools.
Read Audi Airbag Codes / Reset Light
Step 1
Under the dashboard of your Audi, you will find the Onboard Diagnostic port also known as OBD-II port. All 1996 and newer Audi have this port.
Step 2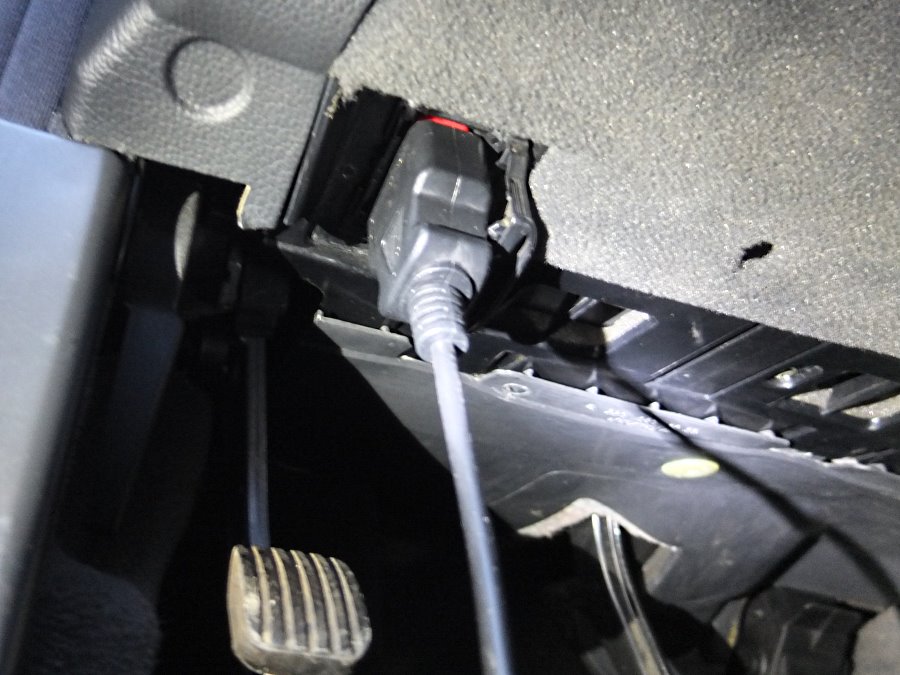 Plug the OBD2 scanner into the 16 pin OBD2 port. Note that the port is trapezoid in shape and allows the scanner to plug in only one direction.
Step 3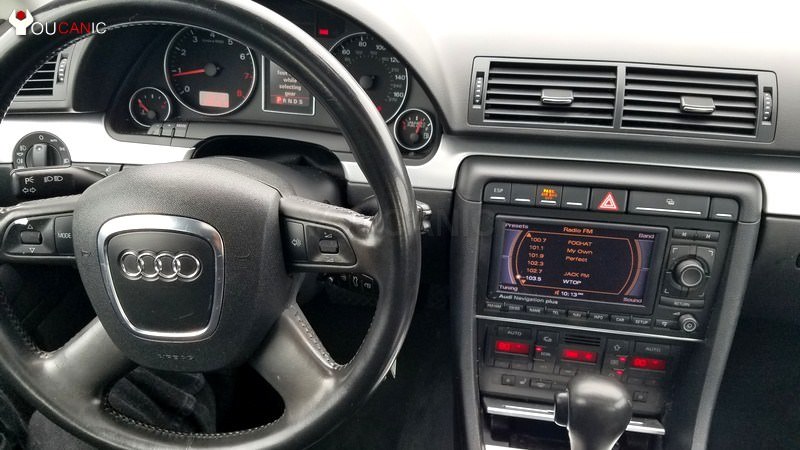 Turn on the ignition. Do not start the engine. If your Audi has a START/STOP button, press this button without pressing the brake pedal.
Step 4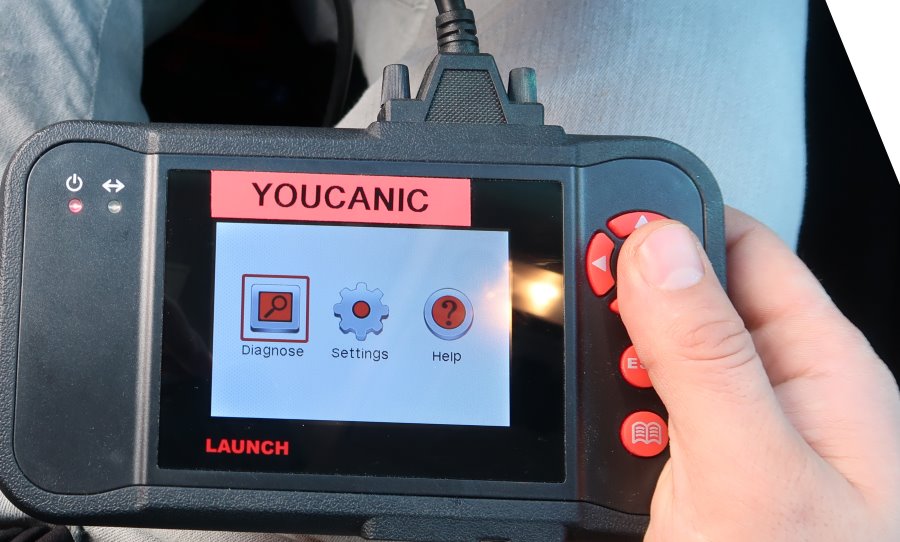 Allow your Audi airbag scanner to power on. The scanner should turn on once the ignition is turned on or to position II. Once the scanner is fully powered on select Audi from the menu.
Step 5
Follow the prompting on the diagnostic scanner to select Audi. Next manually select the AIRBAG SYSTEM. Scroll down to read codes and scan Audi for airbag fault codes. If the codes you retrieve are present you will need to fix that problem. If the status of the codes is STORED it is ok to clear the code and determine if the code returns after vehicle restart.
Audi Airbag Ligh ON after Accident
If you get into an accident even if the accident is minor the airbag light may come on. You can read the codes, but in most cases, you will not be able to clear the codes with a scanner. Especially if any of the airbags or seat belt restraints deployed. The reason why you can't reset the airbag codes because a hard code is stored on the airbag module. Most mechanics and dealerships suggest that you replace the airbag module which is an expensive module. An alternative and cheaper solution is to use third-party companies that will repair your existing airbag module. You will remove the airbag module from your car, send it to the company. The module is reset to factory values and is shipped back to you. You simply install and plug in the module. No VIN programming is required because this is the same module that came with the car. To see companies that offer this service go here: Audi Airbag Module Repair Service
Common Audi Airbag Fault Codes
Supply voltage - Lower limit not reached Code: 00532
Side airbag crash sensor, passenger side G180 Open Circuit Short Circuit to B+ Code: 01222