Audi Oxygen Sensor Replacement DIY Guide
Published by YOUCANIC Automotive Experts 
Last Updated Nov 29, 2018 
In this guide, we will show you how to change the oxygen (O2) sensor on Audi vehicles. To change Audi oxygen sensor yourself, you will need a new Audi oxygen sensor and oxygen removal tool.
Typical cost to change Audi oxygen sensor yourself is less than $100. Cost to change Audi oxygen sensor at the dealer or repair shop ranges in the $200-$350. This guide will help owners of Audi models such as A1 A3 A4 A5 A6 A7 Q3 Q5 Q7 TT. 
This guide shows you how to change the oxygen sensor that is upstream of the catalytic converter. To change the oxygen sensor that is downstream of the catalytic converter you will need to jack up the or use ramps. In addition, you will have to remove the splash shield from underneath the car.
Symptoms of bad Audi O2 Sensor
Check Engine Light is ON
A decrease in fuel economy
Engine Hesitation or misfire
Rough Idling
What you will need
Instructions
Open Hood
Park your Audi, set the parking brakes and open the hood. Allow the engine to cool down as well or you risk getting burned. 
Disconnect Negative Terminal
Disconnect negative battery terminal.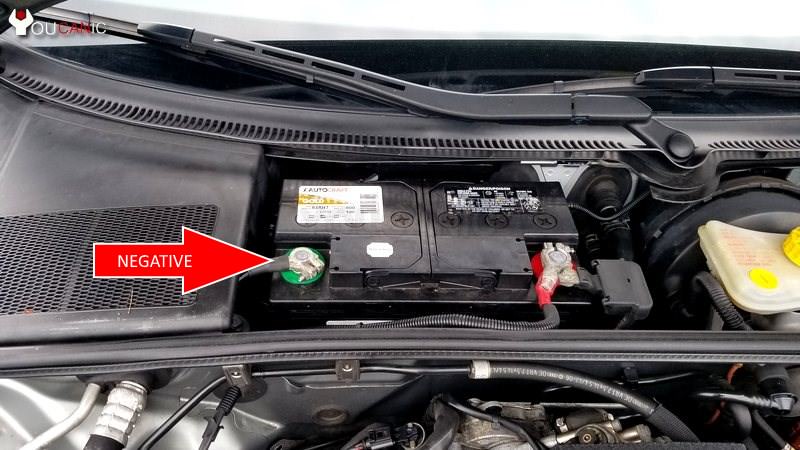 ​
Locate O2 Sensor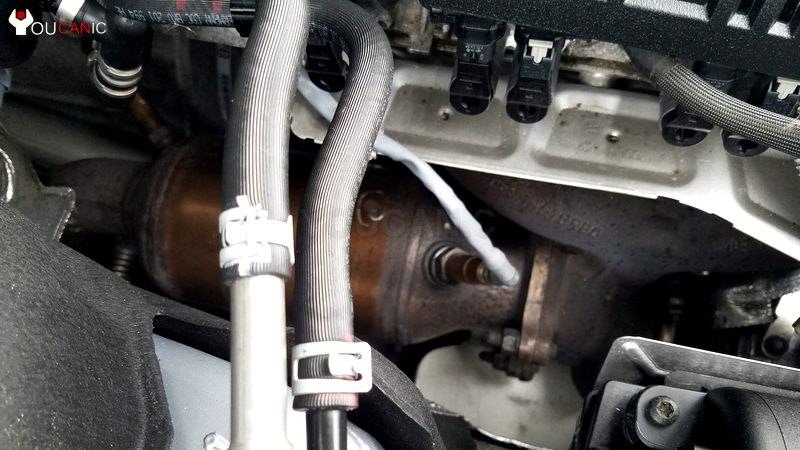 Locate the oxygen sensor on your Audi. Above you see the oxygen sensor on an Audi Q5.
​
Location of O2 sensor on Audi A4. 
Disconnect Sensor
Press the connector and pull it away to unplug the oxygen sensor.
​
Remove O2 Sensor
Place the oxygen sensor socket on the sensor and break it loose. Remove the old Audi oxygen sensor. You may need to spray penetrating oil and allow it work for at least 10 minutes. Especially on high mileage Audi cars where the O2 sensor has rusted. 
​
Install new O2 sensor
Install the new oxygen sensor. Tighten your new Audi oxygen sensor to the recommended torque.
Connect the wire harness
Connect the oxygen sensor wire harness by plugging it in. If you are using a universal oxygen sensor you will need to use the diagram that came with the sensor to find out which wires to splice.
​