Why is Cadillac Airbag Light ON?
Updated 5 months 2 weeks ago
TIME REQUIRED:
LEVEL OF DIFFICULTY:
3
Difficulty Level
1 - Very Easy
10 - Difficult
REPAIR COST
Youcanic:
Mechanic:
Dealer:
If your Cadillac AIRBAG light is ON and "Service Air Bag" message appears in the Driver Information Center it
means that there is a problem with at least one of Supplemental Restraint System (SRS) components. Examples include a failed passenger seat sensor mat, deployed airbag, seat belt buckle stuck or a defective clock spring. Passenger side airbag warning indicator may also illuminate intermittently if there is a problem with the passenger seat.  If your Cadillac airbag light is ON the airbags may or may not deploy in case of an accident. To find out why your Cadillac airbag light is on, read the airbag fault codes. In this guide, you will find instructions on how to diagnose Cadillac airbag light yourself.
Diagnose Cadillac Airbag Light
What you will need
Cadillac Airbag Scan Tool
Instructions
Step 1
Under the dashboard of your Cadillac, you will find the Onboard Diagnostic port also known as OBD-II port. All 1996 and newer Cadillac have this port.
Step 2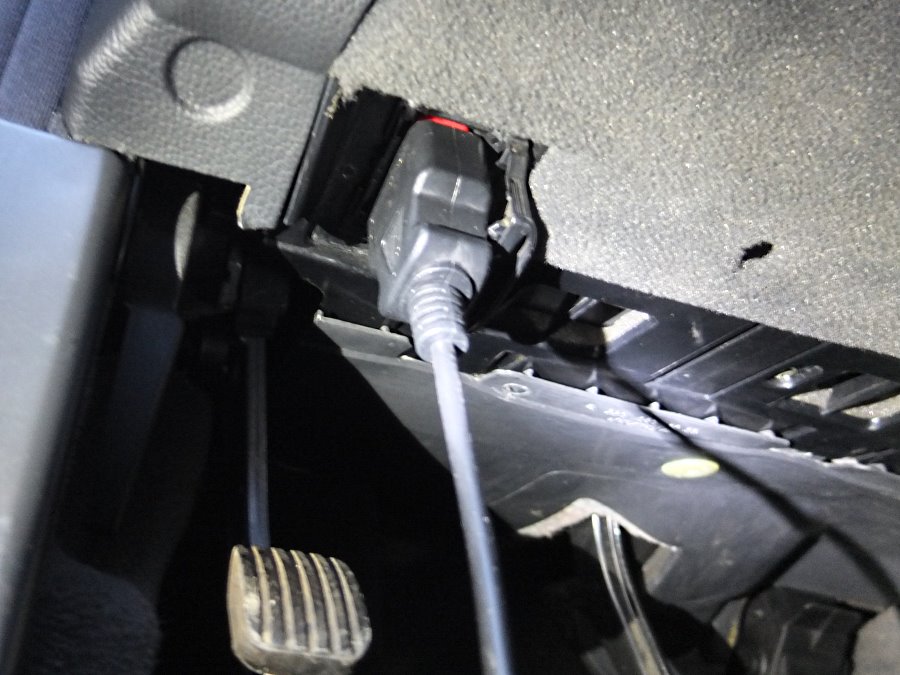 Plug the OBD2 scanner into the 16 pin OBD2 port. Note that the port is trapezoid in shape and allows the scanner to plug only one direction.
Step 3
Turn on the ignition. Do not start the engine. If your Cadillac has a START/STOP button, press this button without pressing the brake pedal.
Step 4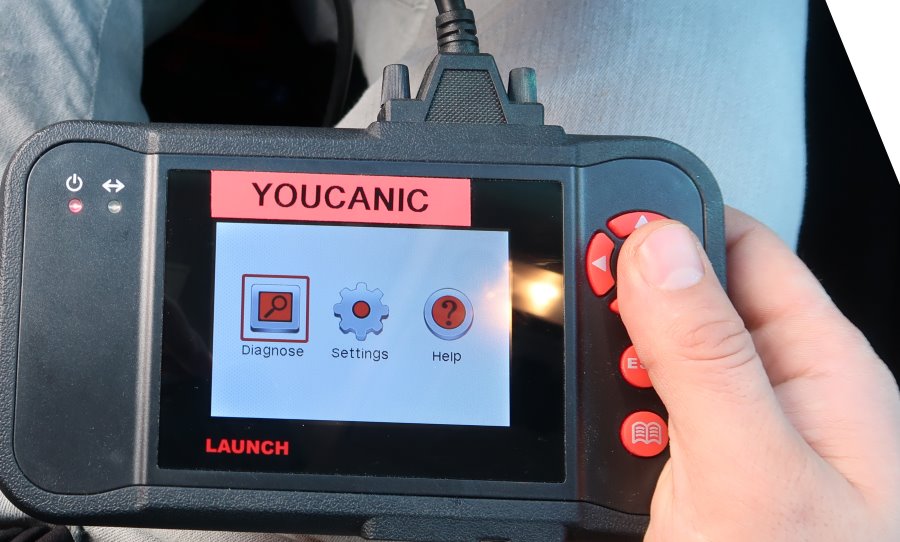 Allow your airbag scanner to power on. The scanner should turn on once the ignition is turned on or to position II. Once the scanner is fully powered, select Cadillac from the menu.
Step 5
Follow the prompting on the diagnostic scanner to select your model then select AIRBAG from the menu. Scroll down to read codes and scan your Cadillac for airbag fault codes. If the codes you retrieve are PRESENT status you will need to fix that problem before you can clear the airbag light. If the status of the codes is STORED it is ok to clear the code. After you clear Cadillac airbag light, turn off the ignition then back on to determine if the airbag light has been turned off.