How to change oxygen O2 sensor on BMW 3-Series 2004-2013
In this guide, we will show you how to change the upstream O2 oxygen sensor on 2004-2013 BMW 3-Series. This guide applies to 3-Series such as 316i, 318i, 320i, 323i, 325i, 328i, 330i, 335i, 325d, 330d, and M3. Applicable chassis include E90 E91 E92 E93.
Symptoms
Check Engine Light is ON
Decrease in fuel economy
Engine Hesitation or misfire
Rough Idling
What you will need
BMW Oxygen Sensor

11787545074 250-24713 
11787545075 11787537993
11787537984  TK0258017126 11787558073
11787561410, 11780418078, 11-78-7-561-410, 11 78 0 418 078
Instructions
Open Hood
Park your BMW 3-Series and open the hood.
​
Pull the hood release under the dashboard.
Disconnect Negative Terminal
Disconnect negative battery terminal. The battery is located in the trunk of your car. Remove the trim on the passenger side of the trunk and you will be able to locate the battery negative termnial.
​
Locate O2 Sensor
Locate the oxygen sensor on your BMW 3-Series. In the picture above you can see the upstream o2 sensor. You can easily access this o2 sensor by standing next to the front passenger wheel. To change the downstream (Bank 1 Sensor 2) you will need to jack up the car and access the sensor from underneath.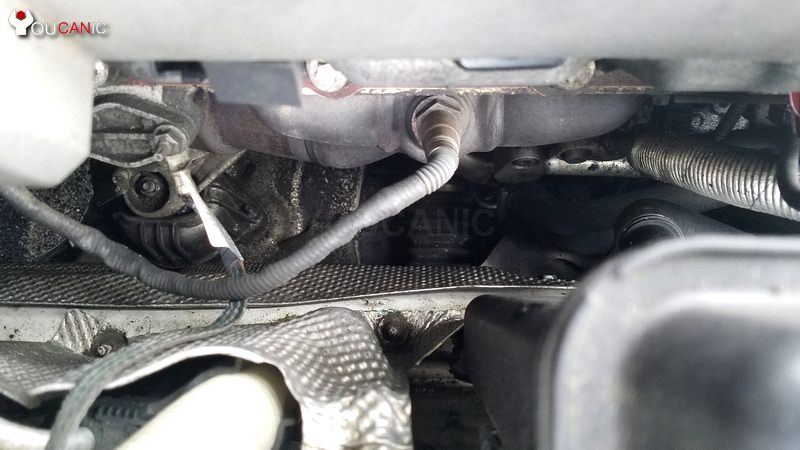 ​
Disconnect O2 sensor
Press the connector and pull it away to unplug the oxygen sensor wire harness. The wire harness is secured to the engine block as shown in this picture.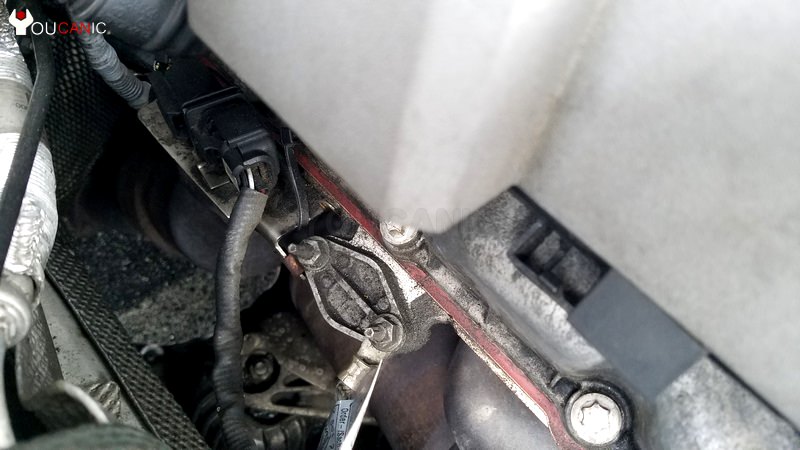 ​
Remove O2 Sensor
Place the oxygen sensor socket on the sensor and break it loose. Remove the old BMW 3-Series oxygen sensor.
Install new O2 sensor
Watch a video on how to replace the oxygen sensor. Install the new oxygen sensor and remember to torque the new BMW oxygen sensor to spec.
Connect wire harness
Connect the oxygen sensor wire harnes by pluging it in.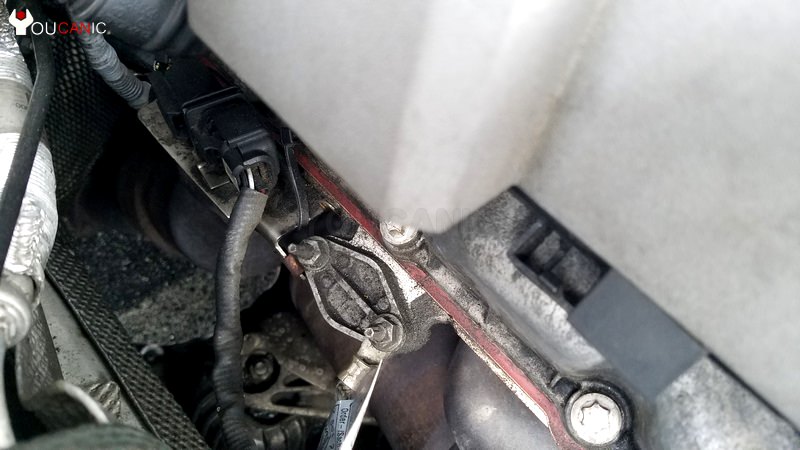 ​
Updated 2 months 2 weeks ago