Chevrolet Mass Air Flow Sensor Replacement
In this step-by-step guide, you will find instructions on how to change the Mass Air Flow (MAF) sensor on Chevrolet vehicles.
Changing the mass air flow sensor on a Chevrolet is very easy and takes less than 30 minutes. MAF sensor is located near the air filter housing as shown in the following picture.
Symptoms
Chevrolet is hard to start or has trouble turning over
vehicle engine stalls soon after starting.
The engine runs unusually lean or rich idling.
Chevrolet engine drags or hesitates when idle or under load.
Chevrolet hesitates and jerks during acceleration.
Chevrolet engine hiccups.
What you will need
Instructions
Open hood
Open the hood of your Chevrolet. The hood release is located under the dashboard on driver's side.
Locate mass air flow sensor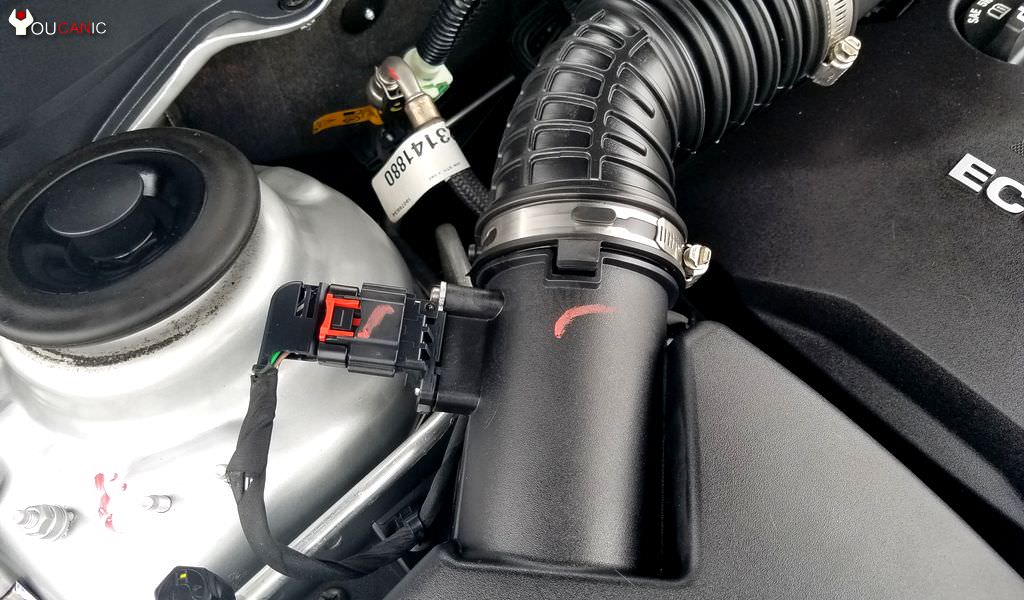 Locate the mass air flow sensor on your Chevrolet The sensor is located near the engine air filter housing.
Unplug the wire harness
Unplug the electrical connector from the mass air flow sensor.
Replace vehicle MAF Sensor
Remove the screws that hold the mass air flow sensor in place.
Install new MAF on Chevrolet
Install the new MAF on your Chevrolet. Tighten the screws so that they are snug. Plug the electrical connector until it locks in place.
This guide will help owners of Chevrolet Spark, Sonic, Bolt, Volt, Cruze, Malibu, Impala, Camaro, Corvette, City Express, Trax, Equinox, Traverse, Tahoe, Suburban, Colorado, Silverado, Sonic, Blazer, Astro, HHR, Uplander, Avalanche etc. learn how easy it is to change MAF sensor.
Updated 2 months 2 weeks ago