How to jump start BMW 3-Series 2004-2013
Published by YOUCANIC Automotive Experts 
Last Updated Nov 28, 2018 
In this guide, you will learn how to jump-start your BMW 3-Series. This is applicable to BMW years 2004-2013. These instructions will help owners of BMW 316i, 318i, 320i, 323i, 325i, 325xi, 328i, 328xi, 330i, 330xi, 335i, 335is, 335xi, 320d, 320xd, 325d, 330d, 330xd, 335d, M3, and M3 GTS.
Symptoms
BMW Won't Start,
Engine won't turn over,
Click, click....no start
What you will need
Instructions
Turn off ignition
Remove key from the ignition. BMWs are very sensitive to voltage and BMW 3-Series is no exception. To avoid electrical problems, start by removing the key from the ignition.
Open Hood
Open the hood. Locate the hood release underneath the dash. Pull the lever until you hear the hood pop open. Next, you need to release the hood safety latch at the front of the hood.
Locate Battery
Locate the terminals where you can jump start your BMW 3-Series. They are on the passenger side of the engine.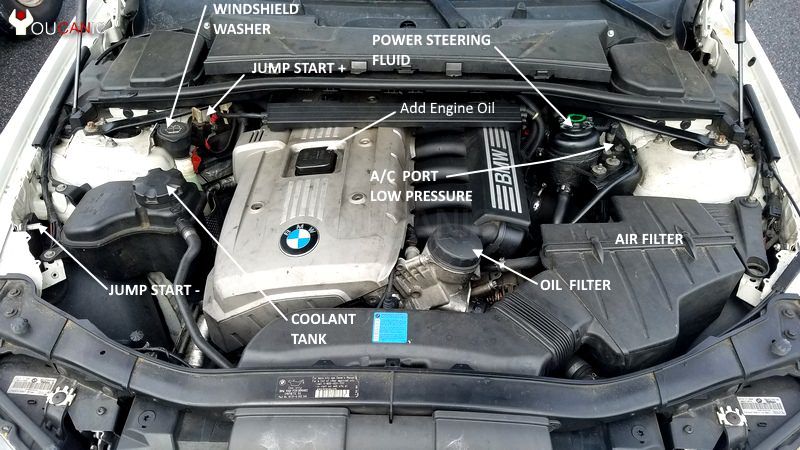 Connect Postive
Attach the red (positive) cable to the positive jump start terminal. If you are using another car to jump start your BMW 3-Series, you will connect the red clamp here.
Connect Negative Cable  
Connect the black (negative) cable to the ground post which is the negative terminal.
Start Engine
If you are using a jump box you are now ready to start your BMW. If you are using jumper cables to start the car, continue to the next step.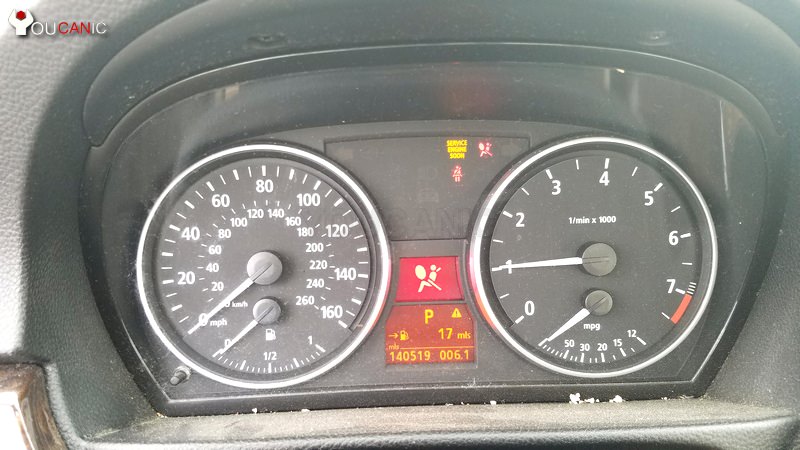 How to jump-start BMW 3-Series with another car
Watch video to learn how to jump your BMW 3-Series with the help of another car. For this method, you will need jumper cables.