Mazda Airbag Module Replacement
Published by YOUCANIC Automotive Experts 
Last Updated May 18, 2018 
Learn how to change the airbag control module on Mazda vehicles. The video was recorded on a 2016 Mazda3 but owners of other Mazda models such as Mazda 5, 6, CX-5, CX9, Miata, CX-3, RX8  will find this guide helpful. If you need to fix or repair your Mazda airbag module you will need to remove it first. Follow these instructions to learn how to remove the airbag module on Mazda vehicles model years: 2010, 2011, 2012, 2013, 2014, 2015, 2016, 2017. In most Mazda vehicles the airbag module is located under the center console. 
Instructions
Step 1
Disconnect the negative battery terminal. 
Step 2
Remove the center console trim. It can be lifted up. It is simply held in place with tabs. You need to be careful so that you don't damage the plastic trim.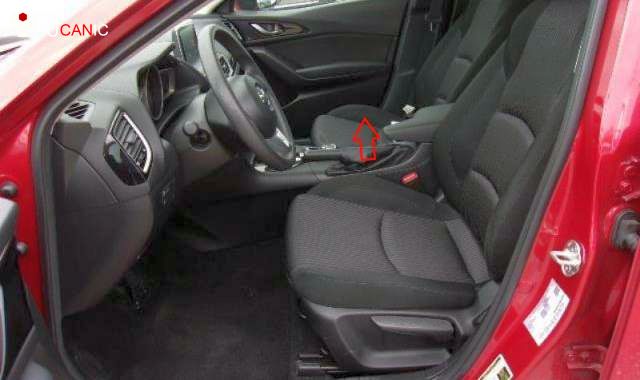 Step 3
Now you should be able to locate the airbag module. Disconnect the electrical cables that may be on your way. In the 2016 Mazda3 the hand brake lever needs to be loosened up so that we can get to the air bag module bolts.
Step 4
Remove the bolts from the emergency handbrake. These are 12 mm bolts. Note that certain models may not require you to remove the emergency handbrake handle. 
Step 5
Remove three bolts that hold the airbag module in place. These are 10 mm bolts. 
Step 6
Unplug and remove your Mazda airbag module. Watch the video below on how to perform this step. 
Are replacing the airbag module on your Mazda because the airbag light stays on or is flashing after an accident? Did you know that you can get your existing Mazda airbag module repaired instead of replacing it? This is a much cheaper option than replacing your Mazda airbag module. Take a look at this article that talks about Airbag Module Repair services.