How to open hood Kia Sedona 2015 2016 2017 2018
TIME REQUIRED:
LEVEL OF DIFFICULTY:
3
Difficulty Level
1 - Very Easy
10 - Difficult
REPAIR COST
Youcanic:
Mechanic:
Dealer:
Step 1: Pull hood latch release
Locate the hood release underneath the dash. Pull the lever until you hear the hood pop open. Next, you need to release the hood safety latch at the front of the hood.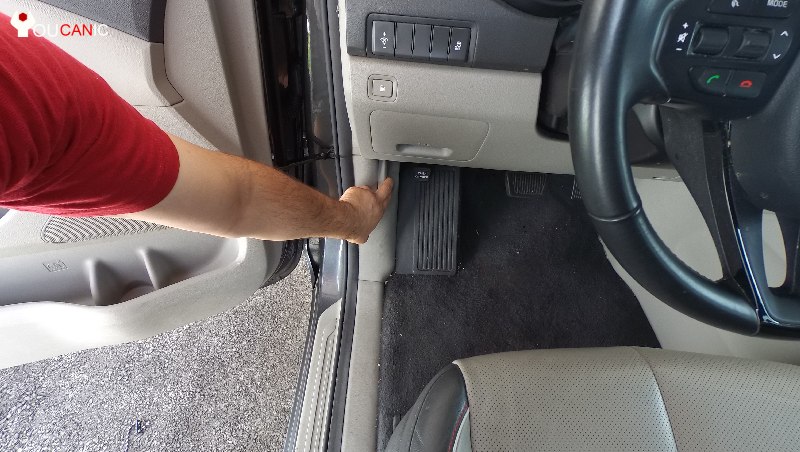 Step 2: Release and lift hood
Move to the front of your Kia Sedona and locate the hood release. Pull/Press the hood latch then lift up the hood
Step 3: Lift up and secure the hood
Move the hood up. If your Kia Sedona is equipped with a hydraulic hood lift, the hood will stay in the up position on it's own. Otherwise, use the hood prop rod to secure the hood.