Difficulty Level
Beginner
Learn how to replace the brake light bulb on a Mazda 5. This guide is based on a 2015 Mazda5, but the instructions would be helpful to Mazda 5 made from 2010 to 2017. Replaceing the brake light on a Mazda 5 is very easy and take only less than 20 minutes. 
What you will need
7443 Brake Light Bulb

Mazda5 brake light bulb type is 7443. It has two filaments one for the brake light and the second as a parking light. Uses 21 watts for the brakes and 5 watts for parking. 
How to change Mazda5 brake light bulb
Step 1
Turn off igntion. Engage your parking brakes.
Step 3
Remove tail light assembley.
Step 4
Remove brake light bulb from your Mazda tail light.
Step 5
Reinstall the tail light assembley.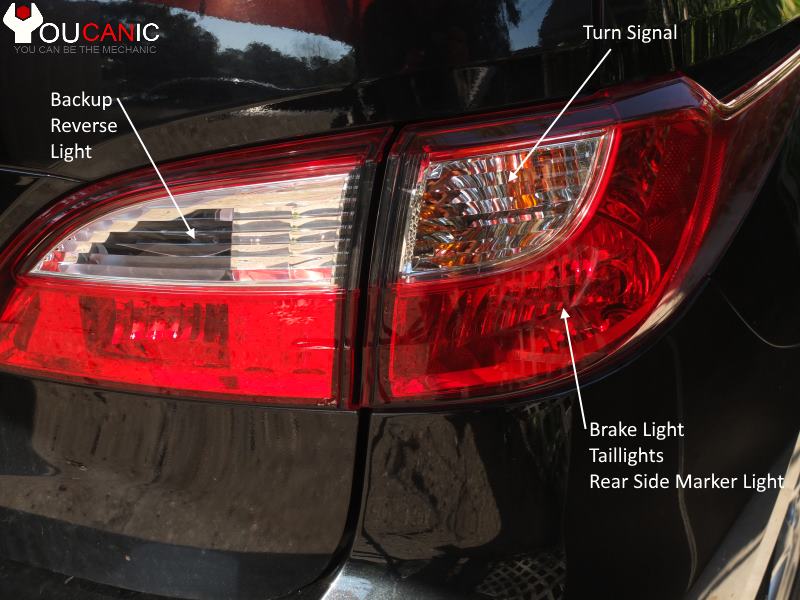 Notes:
If you replace the brake light and you find out that the brake lights still don't work check fuse number 22 in the fuse box. It will be market as STOP and will be a 10 Ampere fuse.