How to replace Lexus key fob battery
In this video, you can see how easy it is to replace the battery on your Lexus key fob. You can change the battery on your remote in less than five minutes. All you need is a flat screwdriver and follow the instructions on this tutorial.  
Battery Size:  CR1632 3 Volt battery. 
To replace the battery on Lexus keyfob is very easy. We would recommend that you use a flat screwdriver but if you don't have one handy you can use the removable metal key that is inserted into the Lexus remote. Make sure to watch the video above on how to change the battery. Below you can also read step by step instructions. 
Step to change the batteries on Lexus Keyfobs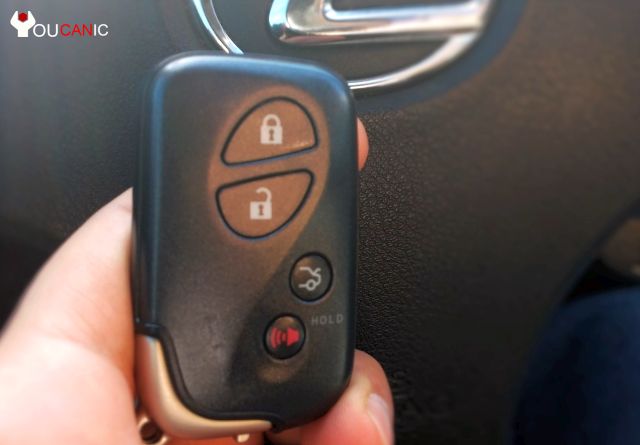 Use the screwdriver or the metal key to open the case by inserting in into the side notch and twisting it. 
Open the Lexus remote case. 
Remove the old battery and install the new one. 
Close the battery casing. It simply snaps together as shown in the video.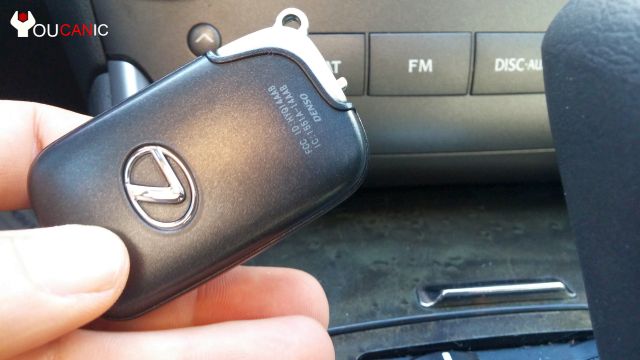 How much does the battery cost for Lexus remote? 
A replacement battery for your Lexus remote can be purchased on Amazon for less than $5 USD. Check link under Parts section. 
Applicable Lexus Models
---
GS RX 330 RX350

GS 350 ES 
| | | | | | | | | | | | |
| --- | --- | --- | --- | --- | --- | --- | --- | --- | --- | --- | --- |
| CT | IS | HS | ES | GS | LS | SC | LFA | NX | RX | GX | LX |
Related Part Numbers
---
This is a list of OEM Lexus parts numbers related to this remote but there could be more. 
Lexus Keyless Remote Smart Key Fob HYQ14AEM

Key Prox Remote Key Fob Keyless 4B Hatch HYQ14ACX (Fits: Lexus)

 HYQ14ACX Smart Key Prox Remote Key Fob Keyless SUV RX CT

VIRGIN Unlocked OEM Lexus Smart Key Prox Remote Key Fob Keyless HYQ14FBB

Lexus Toyota Key Fob Keyless Remote Smart Transmitter HYQ14ACX Denso

Lexus IS250 RX350 RX400h GX460 smart keyless entry remote HYQ14AAB proxy fob

Virgin Lexus HYQ14ACX Smart Key Prox Remote Key Fob Keyless SUV RX CT

LEXUS LS460 KEY FOB KEYLESS REMOTE SMART TRANSMITTER for OEM HYQ14AAB