Spark Plug Replacement Guide Hyundai 1.8L Four Cylinder Engine
Updated 4 months 4 weeks ago
TIME REQUIRED:
Level 5 - Expert
Level 4 - Proficient
Level 3 - Competent
Level 2 - Beginner
Level 1 - Novice
In this tutorial, you will learn how to change the spark plugs and ignition coils on Hyundai 1.8 L four-cylinder engine.
Applications:
 2011-2016 Hyundai Elantra

2012-Present Hyundai i30

2013-2016 Kia Forte

2014-Present Hyundai Mistra
How to replace spark plugs Hyundai Elantra, i30, Mistra - 1.8L 4 Cylinder Engine
---
Step 1: Open Hood
Make sure the engine is cooled down. Next open the hood. Clean the area around near the spark plugs and around the ignition coils. Remove any dirt near the spark plugs in order to avoid it from falling into the cylinders latter. 
Step 2: Disconnect negative battery terminal
Since you will be working with electrical system it is a safe practice to disconnect the negative battery terminal. 
Step 3: Remove ignition coils
Next, remove the engine cover and disconnect the ignition coils.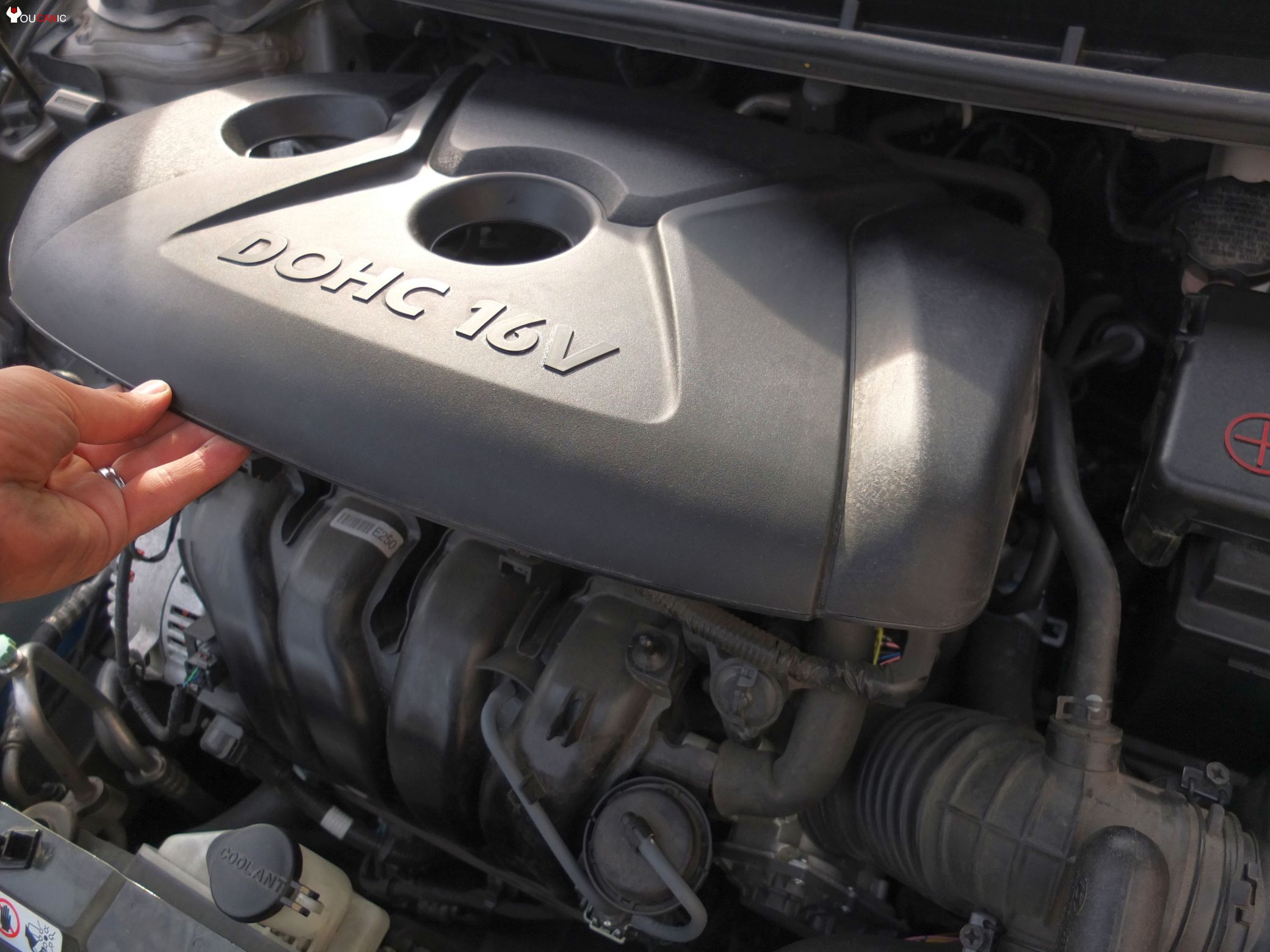 Unplug the ignition coil connector by pressing the locking tab and then pulling the connector away.
Use a 10 mm socket to loosen the bolt that secures the coil in place. This vehicle uses coil-on-plug design, therefore you will have one coil on each spark plug. 
Once the bolt and connector have been removed pull the ignition coils out. If the ignition coil refuses to come up try twisting it slightly then try lifting it up and out.
Step 5: Remove spark plug
Blow dirt away from the spark plug recess before you remove the spark plugs. Use the spark plug removal tool, ratchet and a 3/8" extension to remove the spark plugs from the engine. Rotate counterclockwise to remove the spark plug. You may need to use a magnet pickup tool to pull out the spark plug. 
Step 6: Install new spark plugs
It is time to install the new spark plug. It is a good practice to inspect the gap using a spark plug gapping tool. Certain spark plugs may come pre-gapped while others such as copper plugs should be gapped. 
What are the best spark plugs for Hyundai Elantra 2011-2016
---
The original spark plugs installed on Hyundai Elantra equipped with the four-cylinder engine are NGK or Denso iridium coated spark plugs. Below we have listed two highly rated spark plugs that will fit Hyundai Elantra.