How to change Cadillac windshield wiper blades
Learn how to change windshield wiper blades on Cadillac vehicles. This guide applies to model years 1995-2020. Owners of several Cadillac models (such as ATS, CTS, XTS, CT6, XT5, Escalade, SRX, DTS, STS, BLS, XLR) will find this guide helpful.
Cadillac Wiper Size Lookup
Verify wiper blade size on your owners manual or look it up online using a Wiper Blade Size Lookup service. 
Instructions
Step 1
Park your Cadillac on a level surface, set the parking brakes and remove the key from the ignition.
Step 2
Determine which wiper blade you are going to change first. In this case, we are going to change the driver's side wiper. Move the wiper blade up. Do not allow the wiper arm to fall on the windshield.
Step 3
Use a small flat screwdriver to lift up part of plastic that locks the wiper in place. If your Cadillac wiper does not have this plastic move to the next step.
Step 4
Rotate the wiper slightly so that you can press the release.
Step 5
Press the release tab and pull down on the windshield wiper.
Step 6
Grab the new wiper. Be extremely careful so that the wiper arm doesn't fall on your Cadillac glass. If the wiper arm falls on the glass it can crack the windshield.
Step 7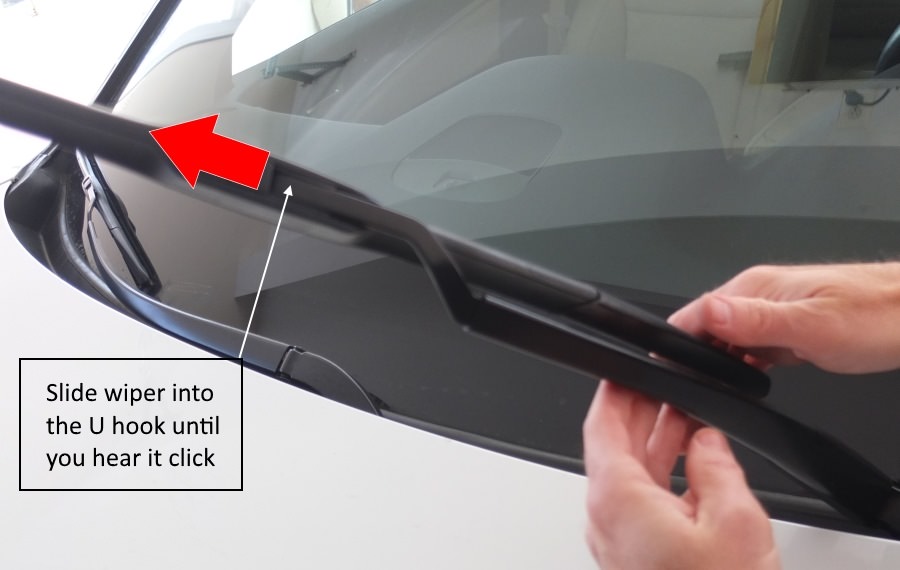 Slide the new wiper into the wiper arm until you hear it click. Next, replace the second wiper blade on your Cadillac.